Principal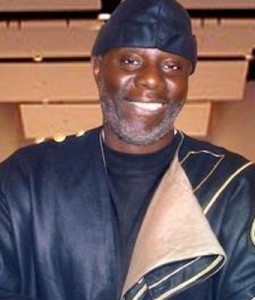 Rodney 'Radio Rahim' Deas is an entrepreneur, community organizer, and pioneer of early hip-hop music. Born in Charleston, South Carolina, Rodney grew up in Bedford-Stuyvesant,  Brooklyn. He has worked extensively with youth organizations and community groups. He collaborated with Dr. Gerald Deas at Downstate Medical Center in Brooklyn on his project, From Hip Hop to Hip Hope, teaching young people the greatness of their culture using poetry. Rodney has received several awards from the New York City Council, Learning Leaders, United Parents Association, and schools. He is an original member of the New York City General Assembly (NYCGA) and Occupy Wall Street. As a founding member of the Coalition for Public Education, Rodney has fought hard for fair education funding and community control of public schools.
Arts Consultant
KIM WESTON-MORAN is ecstatic to be part of the innovate Paul Robeson Freedom School! Community has always been part of her trajectory; she is a firm believer that to raise a whole child the arts must be as important in their education as sports are. Kim is CEO of RA/RHYTHMCOLOR Associates and Founder/Producing Artistic Director of POTPOURRI! World Works Series, in it's 8th year. She was Associate. Producer. for Woodie King, Jr's National Black Touring Circuit for 7 yrs. Ms. Weston-Moran recently co-produced The Diary of Afro Goddess with the Wow Cafe Theatre, for which the writer/performer, Cherie Danielle, i s nominated for The "VIV" Audelco Award for Best Solo Performance.; Back by Popular Demand! for 6 performances in November, produced by RA. Currently, Kim and Mr. Deas are developing a weekly FAMILY NIGHT at the Theatre, to benefit The Paul Robson Freedom School. The first event kicks off December 2nd with a performance of REMEMBERIN' ME! a healing journey back to self; one woman's story of healing from sexual and mental abuse.
Kim is a veteran award-winning actress known for her character work and has shared the stage with phenomenal artists, including: Minnie Gentry, Bill Gunn, Roxie Roker, Phyllcia Rashad, Gylan Kain, Patricia O'Connell, Anthony Chisholm, Ellen Dolan, S. Epatha Merkinson, Charles Weldon, Barbara Montgomery, Reggie Montgomery, Marjorie Johnson, Count Stovall, Elain Graham, Elizabeth Van Dyke, Bill Cobbs, Dominique Morisseau and Darnell Williams. Kim has been nominated for four AUDELCO Awards and won for Lead Actress in Don't Explain with Ron Cephas Jones; directed by Rome Neal. Her most recent acting credits are Negro Ensemble Company's Workshop Production of SWING at La MaMa Theatre, The American Living Room, a one-act written and directed by Cathleen Campbell (Harlem Arts Festival), and Crossroads Theatre Company's' premiere of AUTUMN by Richard Wesley.
Kim produces, directs, coaches, is an Acting Teacher with a focus on Basics for new and returning actors; writes and her new passion is dramaturgy. In the 90's Kim was Founding Artistic Director for OUTTA CONTROL – Raw Comedy Cabaret, a multi-cultural sketch comedy troupe for which she began flexing her directing and writing muscles; and discovered another passion: Producing. Over the years, between acting gigs, arts & education gigs and activism, she presented several projects and supported several playwrights, including PJ Gibson, Sabura Rashid and OWA, PhD. Producing projects include: The Second Black Theatre In America Conference (Medgar Evers College); Eclectic Tuesday Nites (Perk's Supper Club), for which she Hosted and presented over 200 comedians, singers, actors, Jazz and R&B groups; WE IN HARLEM, BABY! a performance and visual arts salon; and ANOTHER SIDE OF A KING – Films and Literature of Woodie King, Jr. in association with DOC Watchers and Maysles Institute. (received ART-NY Hero Award).
Film & Television credits includes title role in Ayoka Chenzira's feature, Alma's Rainbow , CBS's Divorce Court and a few bad girls in independent films by Juney Smith. Ms. Weston-Moran is currently working with The Paul Robeson Freedom School Afterschool Program as an Arts Consultant. Programming includes Creating the Hero & Shero Within. This years' POTPOURRI! Series is dedicated to my friend, mentor, sister, visionary and Master Artist, the late great, Betty Blayton. www.rhythmcolorassociates.com.
Principal Emeritus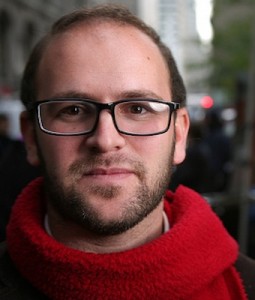 Justin Wedes is an educator and activist living in Bed-Stuy, Brooklyn. A graduate of the University of Michigan with degrees in Physics and Linguistics with High Honors, Justin has taught formerly truant and low-income youth in subjects ranging from science to media literacy and social justice activism. A founding member of the New York City General Assembly (NYCGA), the group that brought you Occupy Wall Street, Justin continues his education activism with the Grassroots Education Movement, Class Size Matters, and now serves as the Principal of the Paul Robeson Freedom School.
Science/Gardening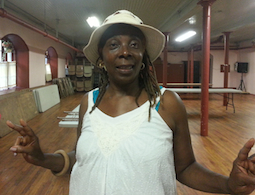 Ansar Robeson: As long as I can remember, teaching has been my release. It has given me a chance to
Work with people of all ages work out their learning differences. I know that some of the greatest people in the world started as learners, many with hardships, but I also know that students can grow and develop into great teachers themselves. The Freedom School is a great school for me to offer my time, patience, and skills. I am the first person in my family to attend college and graduate. I have a masters degree in teaching and I also have a bachelors degree in education. I am a resident of the Brooklyn community and a retired educator having worked with the department of education for more than twenty years.
Physical Education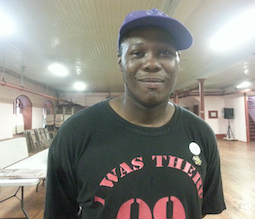 David Woolridge
Technology Teacher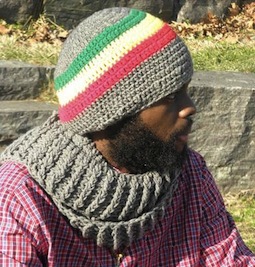 Jason Thigpen: A freedom fighter and an experienced technician turned developer working on changing health, culture, family, education, and economics with the power of IT. Born and raised in the Bronx, Jason is currently developing technology curriculum for community use. As owner of Just Right Technology, a boutique consultant company in the Bronx, Jason has learned that the most important aspect of life is purpose. His purpose is teaching.
Student Intern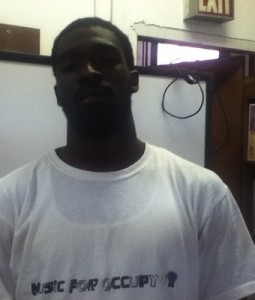 William Joyette was born and raised in the West Indies, and later moved to the United States. He attended Paul Robeson High School for three years and recently graduated two and a half weeks ago. At Robeson he was cool with everyone, good kids as well as the bad ones. He was on the soccer team then went to the track team, and also joined the school leadership team to help save many public schools from closing, phased out and replacement with charter schools. As a student leader his goal is to try and stop what's being done to public education in New York City and areas that are highly populated with African-Americans. He is very proud of being an intern at Paul Robeson Freedom School because the legacy of the great leader Paul Leroy Robeson is in Will.
Dean of Students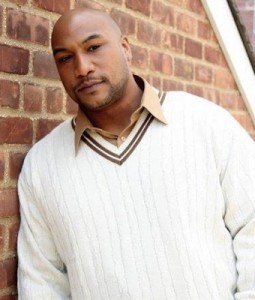 Jelani Mashariki
is a life-long Brooklyn activist and Director of the Pamoja House Men's Shelter. A graduate of Brooklyn Technical HS and Brooklyn College, Jelani has worked with the Crown Heights Youth Collective and AmeriCorps as an HIV outreach volunteer. Co-founder of the Global Block Foundation, Jelani has also served as U.S. Cultural Envoy. A proud Occupy Wall Street activist, Jelani is a founding member of Bum Rush The Vote.
Drama Teacher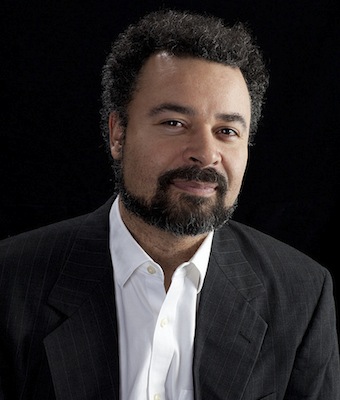 Brian Jonesis an educator, actor and activist in New York. He taught elementary grades in New York's public schools for nine years and is now pursuing a doctorate in Urban Education. Brian co-narrated the documentary, The Inconvenient Truth Behind Waiting for Superman, and contributed a chapter to the book, Education and Capitalism: Struggles for Learning and Liberation. Brian has also lent his voice to several audiobooks, including The John Carlos Story: The Sports Moment That Changed the World and Howard Zinn's one-man play, Marx in Soho.
Chef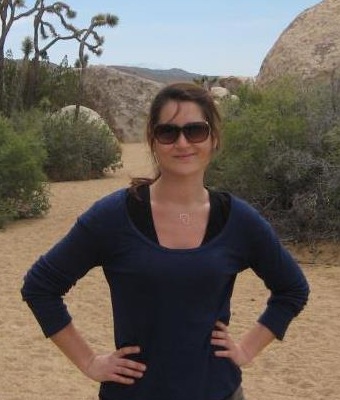 Jessica Alfreds is an activist and chef, born and raised in Queens, New York and currently living on the lower East Side. Her interest in alternative education brought her to the freedom school. She is also passionate about empowering the youth to learn healthy eating habits and enjoys contributing to the freedom school lunches
Teacher

Janna Powellis a college drop-out with a passion for learning and creating. As one of the originators of the activist collective, All in the Red, she spends most of her time in communities raising awareness of the current issues within higher education; specifically the high cost of education and burdensome loan system in the United States. She is also an artist and big sister.
Teacher
Alanna Navitski
Teacher
David Dobosz